The Coventry Farmers' Market is online!
We know… this isn't at all the same as wandering through the market field. However, it is incredibly important to us that we keep everyone safe while still inviting you to continue supporting your local economy and buying from the CFM vendors you've come to know and love. Our eyes are on opening the market field when we feel we can do it safely.
In the meantime, please take a moment to read how you can shop CFM online. On behalf of our vendors – THANK YOU for your continued support!
PLEASE FOLLOW ALL THE STEPS BELOW – THEY ARE IMPORTANT! 
This system is a custom system and we expect to have to tweak along the way. We thank you, in advance, for your patience!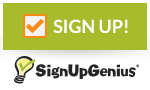 IMPORTANT:
Select a pick up time at this link BEFORE you place an order – you will need to enter this on your orders in the notes section!

Sign up for only one time slot – even if you are ordering from multiple vendors. 

Enter your pick up time in the notes section of all of your orders so your vendor knows when you will arrive.

Ensure the name of the person picking up the order in the same as the person placing the order.

If you are unable to make your pick up after you have signed up, or don't place an order, return to SignUpGenius and cancel your time slot so it becomes available for someone else.
2) SHOP the CFM Online Storefront
Log in to our online store.

The first time you do this you will need to create an account.

SHOP all your favorite vendors and check out with your credit card. 

VERY IMPORTANT: In the notes field of your orders, type the pick up time you previously selected through SignUpGenius.
You will have TWO steps to complete your order – you will PLACE the entire order (you will get an email for that), then you will need to go to ORDERS to pay for your products with each vendor. You will receive confirmations for each payment to each vendor.
That's it – Congratulations! You are ready for Sunday! 
IMPORTANT:
If you didn't end up placing an order, it is VERY IMPORTANT that you return to SignUpGenius to delete your time slot so another shopper can use it. We have a limited number of pick up times available.
Orders may be canceled up until Friday mornings at 8 a.m.
All online sales are between the customer and the vendor. Coventry Farmers' Market is not responsible for any portion of any transaction, processing of payments, accuracy of product listings, or any other details surrounding purchases.
Only vehicular customer traffic will be allowed on the market premises until further notice – no foot traffic, cash sales, or in-field shopping is permitted at this time. If you do not have a processed order and confirmation with your name on it, you will not be permitted at CFM.
3) Instructions for Drive-Thru Pick Up
Bring a print out of your order confirmation or have it saved on your phone. Be ready to show it and your pick up time. ONLY VEHICLES WITH AN SIGN UP TIME ARE PERMITTED AT THE MARKET. If you did not pre-order but want to shop the market on Sunday, please sign up for a pick up time here.

Arrive to the CFM parking lot located on South Street within 10 minutes before or after your pick up time. ** Please note – if you are not within 10 minutes of your selected pick up time (before or after), you will not be allowed into the market field. We will have to try to fit you in where we can.
Stop at the volunteer check point at the entrance to the CFM parking lot located on South Street.


As you enter the parking field, follow the instructions from our volunteers in red. You will snake through the market and stop at the vendors you have pre-ordered from or any other that have items for sale that day (see map below).

When you stop at a vendor, give them your name and your order number and the vendor will place it in your trunk or back seat. Items for sale that day will be clearly market. Cash preferred, Venmo and credit also accepted. 

If you can safely pass, you are welcome to do so. There are exits at the end of each row along the route for when you are finished picking up.

Head home and enjoy your local foods!